ABC Hands teaches children, parents, caregivers, educators, medical, and developmental professionals about gestures and sign movements that are beneficial for everyone. This education contributes to bettering language development, cognitive development, social-emotional development and even more by enriching a baby or child's expression and understanding. We then go on to teach those that spend the most time with them, their immediate care givers, who reap the same rewards and create a better environment for healthy growth.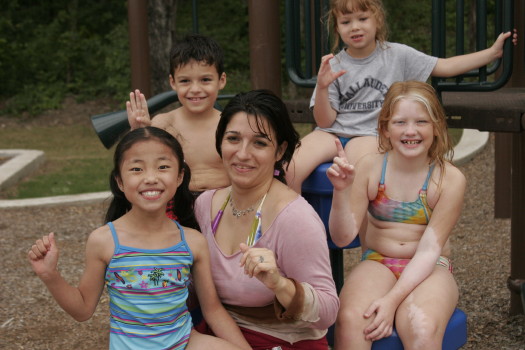 ABC Hands makes learning a language fun through hands on lessons and play activities tailored for the individual. A child develops enthusiasm to learn language itself by both using symbolic gesturing and spoken language. Recent studies reveal how learning Signs at an early age contribute to higher IQ. Additional results such as clearer emotional expression, confident communication, and helping reduce stressful environments are just a few of the benefits that result from learning this kind of gesture communication.
ABC Hands' Mission is to help build language skills at an early age helping the parent-child bond grow stronger, building higher self esteem, helping the child to express themselves, and helping adapt to a more positive out look on learning. ABC Hands inspires others to learn a natural easy method to teach their own child to express themselves and to develop language skills even at an early age. This process gives children a positive way to interact with one another and builds positive interaction with adults as well.